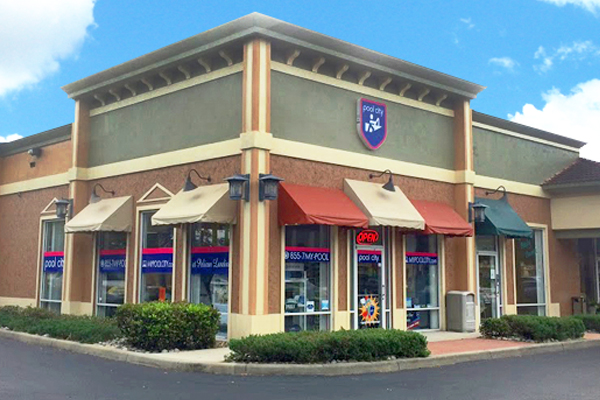 Welcome to POOL CITY
We are a second generation pool company. Our roots started in Kentucky and now include the sunshine state of Florida. The necessity (yes necessity) of Pool City in Florida started with a passion to do things better than what was being offered. The here today gone tomorrow pool contractors has been a problem that only hurts the customer and our industry. We strive to treat you like family and provide superior professional service you deserve. We have all the correct licenses, double ($2M) the required $1M insurance and workers comp, Certified Pool Operators and Inspectors, and attend regular ongoing education classes to offer the most skilled professionals.
Pool City is the only Southwest FL BioGuard Platinum Dealer! BioGuard dealer qualifications confirm we are current with our education on products offered.
Why Pool City?
The difference is Our People
BioGuard Dealers are pool and spa care professionals. With regular access to education and training, they will always be prepared to give you the best solution for your pool and spa care needs.
The difference is Our Products
We encourage the BioGuard 3-Step Program approach to pool care. Simply put, it's the easiest way to sparkling clear pool water.
The chemical difference is Our Solutions
Bring in a water sample from your pool and you'll receive personalized instructions to maintain healthy water and a enjoyable swimming experience.
PROFESSIONAL QUALITY PRODUCTS
Chlorine and Non-Chlorine Sanitizers to Clean Water
Saltscapes ™ Saltwater Pool Care and Mineral Springs®
Algae Killing Algaecides and Preventative Algaecides
Shock to Remove Contaminants
Cleaning and Problem Solvers
Water Balancers
Water Enhancers
COMPUTERIZED POOL WATER TEST
Pool City offers complimentary in-store water testing through ALEX®, their fast and precise computerized water analysis system. We will log your test results so you can always know your pool water history. Stop by today for your professional pool water test.
A pool should be all about relaxation, not work. Browse our website, call, or come by. We stock many common products, chemicals, floats, pool equipment, or you can order by calling us.
Your swimming pool is a valuable investment. Like all investments, you want to receive the most out of it. Lack of regular maintenance is the number one cause for costly repairs. Let Pool City provide the necessary maintenance for you.
We are passionate about treating customers like family. If you are in search for the perfect pool company, let us show you why we are Florida's most trusted pool company. We would be happy to customize our services to fit your needs. Call today!